Glamis Castle
Mary, Queen of Scots Home Page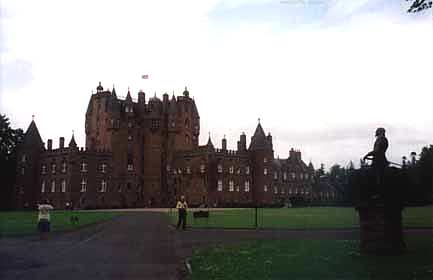 Glamis Castle is a magnificent 14th century keep, modified and greatly extended in later times. It was remodelled on the French château style by the 3rd Earl of Strathmore between 1650 and 1695. It is the home of the Lyon family, Earls of Strathmore and Kinghorne, and houses many treasures. It is the birthplace of the present Queen Mother.

Mary stayed here on 22 August 1562 during a progress.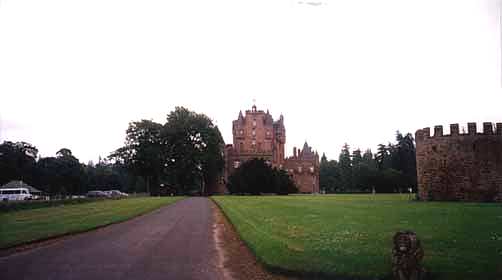 Mary's father, James V, who hated the Douglas once accused John 6th Lord of Glamis's widow of witchcraft and had her burned at the stake outside Edinburgh Castle. Her son and heir was condemned to death and imprisoned. James held his court at the Castle until 1542 when he died himself, upon which Glamis was restored to the young 7th Lord of Glamis. However, his unfortunate mother, known as "The Grey Lady" is said to haunt the Chapel area of Glamis.

Glamis Castle is also the site of the famous Shakespeare play "Macbeth". The facts upon which the play is based are historically wildly incorrect, and Duncan was not actually murdered there or during that period of time.
Open 28 March to 26 October. Guided tours only. Tel.: 01307 840393.